What is it?
The pupil premium is funding allocated to schools for the specific purpose of boosting the attainment of pupils from low-income families.
Funding is based on: children who have registered for a free school meal at any point in the last 6 years (Ever 6); children that are in care or adopted (LAC); and children whose parents are currently serving in the armed forces (children of service personnel).
To check to see if your child is eligible for Pupil Premium funding (Free School Meals), click on the following link here to apply.
Purpose
The Government believes that the Pupil Premium, which is additional to main school funding, is the best way to address the current underlying inequalities between disadvantaged children, and their peers, by ensuring that funding to tackle disadvantage reaches the pupils who need it most.
Whilst schools are free to spend the Pupil Premium as they see fit, we are required to publish this online along with the impact.
Accountability
The Government believes that Headteachers and school leaders should decide how to use the Pupil Premium funding.
They are held accountable for the decisions they make through:
the performance tables which show the performance of disadvantaged pupils compared with their peers

the Ofsted inspection framework, under which inspectors focus on the attainment of pupil groups, in particular those who attract the Pupil Premium

the reports for parents that schools now have to publish online
Further information about how schools are held accountable can be found here: https://www.gov.uk/guidance/pupil-premium-effective-use-and-accountability
Funding
In most cases, the Pupil Premium is paid direct to schools, allocated to them for every pupil who is eligible. Schools decide how to use the funding, as they are best placed to assess what additional provision their pupils need.
For pupils from low-income families in non-mainstream settings, the local authority decides how to allocate the Pupil Premium. The authority must consult non-mainstream settings about how the premium for these pupils should be used.
Further information about the Pupil Premium funding can be found on the Department for Education website here: https://www.gov.uk/government/publications/pupil-premium/pupil-premium
The government has announced that, from April 2020, the pupil premium and service premium rates will increase in line with inflation. The allocated amounts for the different types of pupils eligible can be found on the above website.
For the academic year 2019-20, our school will receive £119,280 of Pupil Premium funding. The current percentage of our pupils known to be eligible for the pupil premium funding is 32% (with the national percentage currently at 26%) as of April 2020. Therefore, we have a higher than national number of disadvantaged pupils within school.
How it is used
At Bolsover Church of England Junior School, along with other strategies, we use our pupil premium to fund additional adults to work in school and support children. This support may be through one-to-one, or small group intervention, in reading, writing and maths. By using pupil premium we are able to ensure that pupils reach their potential and meet their targets. Additionally, we also use the funding to develop cultural capital in all our pupils to ensure those who are disadvantaged do not miss out - this can be through funding of trips and residentials or the participation in school clubs.
Click on the link below to view our current Pupil Premium Statement for this academic year (updated 02.04.2020) which includes:
the current allocation of funding for this academic year

a summary of the main barriers to educational achievement faced by those eligible within school

how the funding will be spent (including evidence and research to support this decision) to overcome these barriers

how we will measure the effect of the pupil premium

a review of the previous year's spending along with:

how the pupil premium funding was spent

the impact and effect the pupil premium had on pupils
Pupil Premium Statement 2019-20 (including a review of 2018-19)
Please note that under recent DfE guidelines the Pupil Premium Funding can be spent using a tiered approach, targeting spending across three areas (but focusing on teaching quality - investing in learning and development for teachers):
Teaching

Academic Support

Wider approaches
Further information about this can be found here: https://educationendowmentfoundation.org.uk/evidence-summaries/pupil-premium-guide/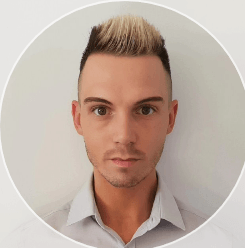 Our Pupil Premium Leader in school is Mr Backhouse, who can be contacted, via the school office, on 01246 822324 or, alternatively, via info@bolsover-jun.derbyshire.sch.uk.
Our Pupil Premium nominated governor is Mrs Alison Adair, who can also be contact via the same method.
Bolsover's 11 By 11
At Bolsover Church of England Junior School, we aim to make "every moment matter" and provide our pupils with a rich and diverse range of experiences beyond our curriculum. Therefore, along with our pupils and staff, we have compiled a list of 11 things that we want our children to have experienced by the time they leave our school at the age of 11.
Check out our 11 By 11 below: