Art and Design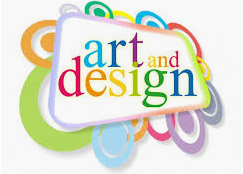 Creativity takes courage
At Bolsover C of E Junior School, we aim to encourage children to express themselves in a creative and imaginative manner allowing them to be curious, inspired and self-expressive. Children learn key skills of drawing, painting, printing, textiles and digital art. Throughout our high-quality Art and Design education (following the national curriculum), children are challenged to be reflective and evaluative of their work by thinking critically. From their starting points we aim for all children to access Art and Design at Bolsover C of E Junior School. This will provide the foundations needed to support the transition into secondary school and beyond. At Bolsover, we aim for the children to have an understanding of how art and design both reflect and shape our history, and contribute to the culture, creativity and wealth of our nation.
The subject co-ordinator for Art and Design in school is Miss Abbie Jepson, who can be contacted on 01246 822324, or via our school email at info@bolsover-jun.derbyshire.sch.uk. Our Art and Design nominated governor is Mrs Sarah Tew who can be contacted via the same contacts above.
Can produce creative work, exploring their ideas and recording their experiences.

Can become proficient in drawing, painting, sculpture and other art, craft and design techniques.

Can evaluate and analyse creative works using the language of art, craft and design.

Are informed about great artists, craft makers and designers, and understand the historical and cultural development of their art forms.
Art & Design Curriculum Addendum - due to Remote Home Learning
Curriculum Document - what do the progression of knowledge, skills and vocabulary in art & design look like at Bolsover?
Knowledge Organisers
Spring 2
Assessment in Art and Design
As with all areas of the curriculum, assessment is an integral part of the teaching process. Class teachers should keep records of work carried out, and levels of achievement of the work. Photographs are a useful tool to keep, as a reminder of pupil's achievement.
Formative assessment is used to guide the process of individual pupils in Art and Design. It involves identifying each child's progress in each aspect of the curriculum, determining what each child has learnt and what should therefore be the next step in their learning. Formative assessment is mostly carried out informally by the teachers in the course of their teaching and should be based on the identified assessment opportunities. Children's progress in Art and Design is reported to parents through the pupil annual report and consultation meetings throughout the year.
Careers in Art and Design
Careers in art and design are all about creating things, which are appealing to the eye. Careers in art and design can span many different specialist areas.
The teaching and learning of art and design supports careers, such as:
Painter

Photographer

Animator

Architect

Web Designer

Illustrator

Prop Designer
Useful links and websites for Art and Design
Gallery - Evidence In School