Aldrins

Nightingales

Mr Smith (Humanities Leader)

Mrs Handley (Teaching Assistant/First Aider)

Mrs Currie (SENCo/Pupil Premium Leader)

Miss Spencer

Miss Orwin (Teaching Assistant/First Aider)
Last day of term - Friday 25th October 2019
Back to school - Tuesday 5th November 2019
(Monday 4th November - INSET Day)
Welcome to our Year 4 page!
Here we can keep you up to date with everything that is happening in year 4.
This year we have named our classes after inspirational people:
| | |
| --- | --- |
| Nightingales | |
| Aldrins | |
The children have spent time learning about their inspirational person and why they are important.
Year 4 are taught by Mrs Currie, Miss Spencer and Mr Smith.
Mrs Handley and Miss Orwin are our Year 4 TA's.
Homework will be set home weekly on a Friday. It should be completed and returned by the following Wednesday.
As well as the children's maths and literacy homework, they should be...
* Reading daily
* Practising Times Tables daily.
We will also send spelling lists home on a Friday with the test being the following Friday.
Don't struggle alone - we are here for you.
If you are finding homework tricky, see your class teacher for help!
Swimming
In year 4, the children will get a chance to learn to swim!
Swimming will take place on a Monday afternoon.
The children have been split in to 3 swimming groups and will each swim in 2 of the 3 school terms.
The swimming schedule is as follows:
| | | |
| --- | --- | --- |
| Autumn term | Spring term | Summer term |
| Group 1 | Group 1 | Group 2 |
| Group 2 | Group 3 | Group 3 |
What is happening in Year 4?
Autumn term 1 - Our topic is Burps, bottoms and bile.
We will be studying the digestive system, our teeth and healthy living.
We started by creating a giant digestive system model!
Click here to access our Curriculum Newsletter for this term.
Keep checking our Dojo app and twitter to see what else we are up to...
We are reading 'Demon Dentist' by David Walliams.
This story is about a boy called 'Alfie' who has very rotten teeth. When a new dentist comes to town, Alfie's dental hygiene suddenly becomes very worrying as he is pinned down and prepares to have all his teeth extracted...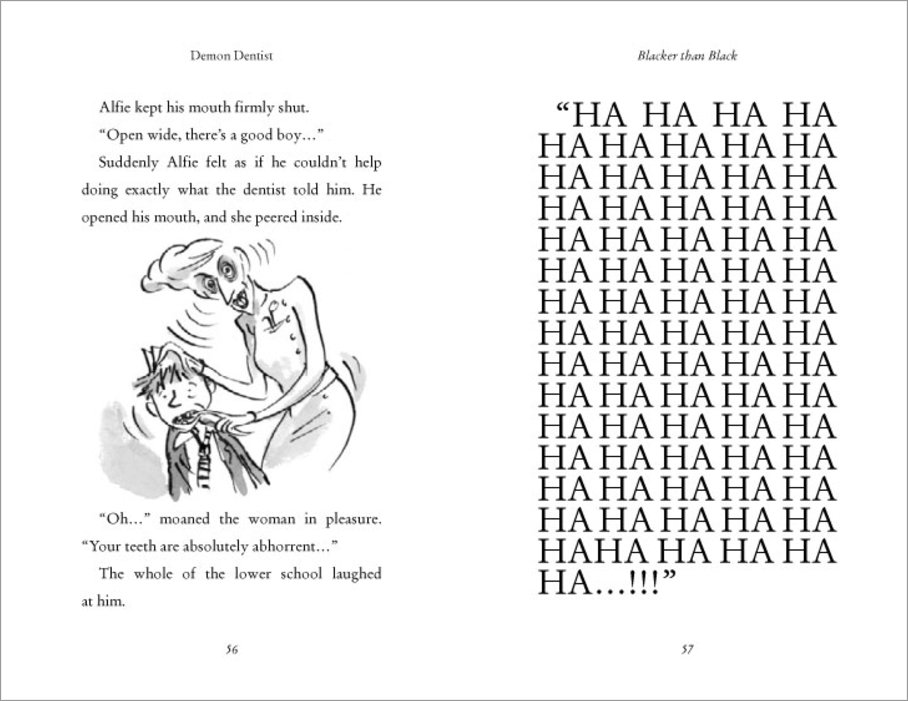 Year 4 are passionate about reading.
The children will get a chance to read and be read to every day.
We also have 2 library slots a week to help us get lost in a world of books.
If you are looking for some fab books, use the link below to find some of our Year 4 recommended reads...
https://www.booksfortopics.com/year-4
Take a look at some of these top choices.