This is our old classroom environment...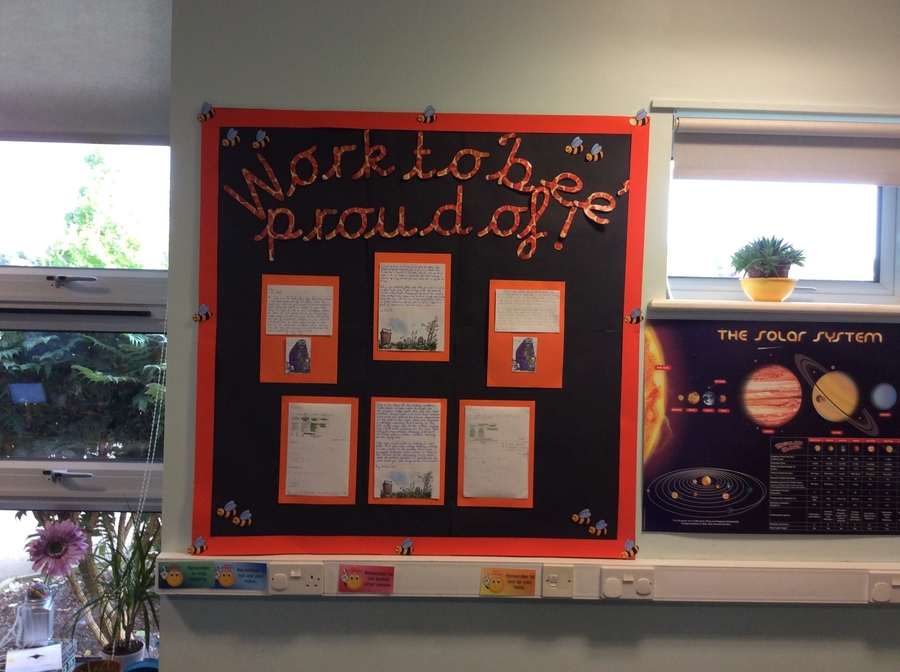 The best of the best work makes its way to the 'work to 'bee' proud of' wall!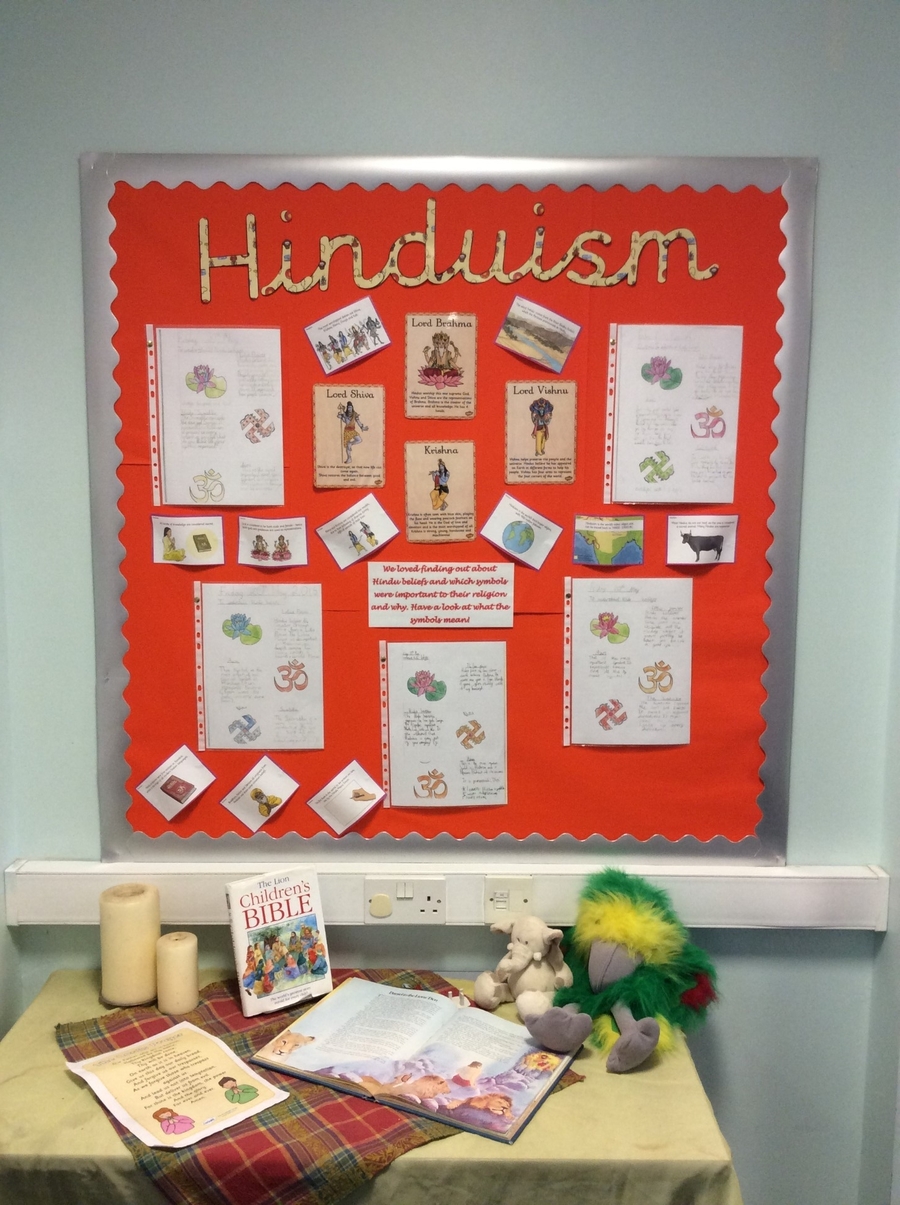 Just above our worship area is our Hinduism display!
By our Samsung board we have our chalkboard, which feature important imformation about: spelling, reading, maths, topic and our current theme in collective worship which is hope.
Here is our fantastic new classroom...
We've recently had our room decorated and we love it! We have a chalk board that changes with every new topic and a great space for all our learning! Take a look with these pictures...
Here are some examples of the fabulous pieces of work created! These pieces ae inspired by the work of Andy Golsworthy! Well done 4AH! I think we have some budding artists!